Monday had us trapped inside the house because of storm Mina.  My kids wanted so much to eat out and being the only adult, they didn't seem to understand why it was extra hard for me to go out when it was pouring like crazy outside.
I'm almost 40 and I'm getting old.  I'm tired of all that strolling in the mall for hours, going out of town and dropping everything to be near the beach.  I'm past that.  So to compensate for not going out during the long weekend, I cooked one of my specialties and their favorite Spaghetti Carbonara.  My son was definitely happy.  He even requested me to cook my other specialty which is Chicken Piccata but I said no.  MG has rashes again perhaps due to chicken and egg overload so we might see an allergy doctor austin this week if the rash worsens.
INGREDIENTS
400 grams of spaghetti noodles
1 onion
250 grams of bacon
2 tetra packs of all-purpose cream
120 grams of Che-Vital Quick Melt Cheese or Eden Quickmelt
Salt & Pepper to taste
PROCEDURE
Cook spaghetti noodles according to package directions.  Drain and wash the noodles twice.  Add butter or olive oil to keep noodles from sticking together.  Set aside.
Fry the bacon until crisp and oil has rendered.  You can fry the bacon strips as is or cut the strips into bite-sized pieces before frying.  Reserve the rendered bacon oil for sauteing later.
Let it cool before chopping into fine bits.
In the same pan, saute the chopped onions and bacon in the rendered bacon oil
.
Add the all-purpose cream and let it simmer for a few minutes before adding the cheese.
Cut the cheese into smaller pieces for easy melting.  Simmer in very low fire for 10 minutes or until the cheese has melted.  Season with salt and pepper.
Pasta Carbonara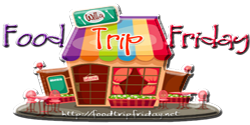 § 10 Responses to pasta carbonara"