You have to know this about me before anything else you might discover here.  I cook a mean adobo.  Everyone who's tasted it can swear by the goodness and yummyness that is my ADOBO.  I don't have a secret ingredient or anything like that.  Ingredients are what you normally find in regular adobo—pork, vinegar, soy sauce, black pepper, garlic and a bit of water.  That's it.  But I slowcook  it for two hours and marinate it overnight prior to cooking.  Then I fry and brown the meat before returning it to the sauce.  It's simply delicious.  It's just one of those foods that my family can eat every single day.
And that's where the problem lies on Day 5 of my Exercise challenge.  I overate.  The exercise became irrelevant with all the rice I put on my plate.  That's another thing.  I ate rice which I have been avoiding for two weeks now.
But I promise to lose that by doubling my exercise routine on Monday.  And I'll try to eat vegetables only.  So strict.  Why am I doing this myself?
Anyway, I have got to make a pact with myself.
NEVER COOK ADOBO AGAIN!
frying the meat after a 2-hour simmer
adobo sa gata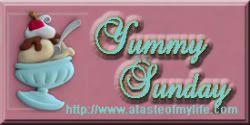 § 7 Responses to day 5 and my adobo"